Hi folks. Remember me? Wait, come back. Don't be that way. I had a lot going on. All good things really, just been very busy. Don't be upset, you're still my number one. I won't pretend that we can pick up right where we left off, but maybe you can give me the opportunity to win back your hearts. 
The past 6 months have been a whirlwind. A lot of life changing events occurred since my last post. I can't say that none of the things that happened were unplanned. On the contrary, they were all planned, so there is no one I can blame, other than myself. As my wife is more than willing to remind me, time and time again, I am not an intelligent man. 
While I have been away, I left my previous employer, which apparently was a company that was a front for intergalactic Lizard People bent on world domination. In turn, I started at a new company. The transition has been a challenge, but worthwhile and rewarding.  
I have also sold my first home and purchased a new one. This was by far, one of the most stressful things I have ever done. Purchasing a home, when you're a renter is easy, compared to selling a home, then trying to time things just right so that you can roll in funds from the sale into a new home purchase. Of course, once you get through all the paper work, mortgage applications, lawyers, realtors, you then must pack up and actual move, which used a form of torture in the less civilized world. 
Oh, and those aforementioned lawyers. Fuck these people. I hope the Lizard People pretending to be the humans that are my former coworkers enslave all the lawyers first. I despised the sellers' attorney's attitude and lack of intelligence and MY attorney an even lazier nickel and diming piece of shit. Does being a lawyer make people miserable or do miserable people become lawyers? I actually have a friend who is an attorney and he actively tells younger people who are considering a profession in law to consider something else. 
Perhaps the biggest change in my life is that I became a dad again. That's right folks, my ding dong is still strong and my loins have spawned fruit again.  
Now this was a planned pregnancy, so that's fancy talk for being treated like a piece of meat by the wife. Sounds great a first, but it really isn't. She had iPhone apps, and timetables, and best practices that must be followed. No wining, dining, and romance this time around. This pregnancy was going to be cold, clinical, and efficient like German S&M. It was all worth it in the end, as it resulted in a healthy, happy, and perfect little girl. I'm actually typing this from the hospital right now, as my wife and newborn rest. 
So, to say that I have been busy is an understatement. One may ask when do I even have time to play games, and the answer to that is I really don't. Matter of fact, I have had very little time to a lot of things that I enjoy lately, which has been taking quite a toll on me.  
Gaming, along with exercise, reading, and writing is what keeps me grounded. I suffer from anxiety and depression, and when I feel like I'm going down to a "bad place," my pastimes keep me grounded and normalize me. As one can imagine, changing jobs, moving, and having another child, even though all good things, can really mess with a person's psyche. 
Then one day, while I was lurking on some gaming related blogs and catching up on news, I had an existential crisis.  Am I even a gamer anymore, since I haven't played an actual video game in months? Then some panic and anxiety began to set in. Will I even have the time to play games in any extended capacity anymore?  
I mentioned in the past that I have been on this quest to create my optimal gaming space. At the new house, I was able to get damn near close to my ideal. It was one of the first things I set up in my move, and then for weeks, I hardly spent any time there. My new job is demanding and time consuming, my older daughter is starting kindergarten, and there is now an infant in the house. Add all those things to my regular day to day tasks and I was starting to think that my gaming days are over. 
This is a painful thought. I have always considered myself to be a gamer and the idea of no longer being able to actually play video games, because of my career and family was terrifying. I was also feeling like I was being selfish. Should I even be worrying about my lack of time to play video games because I had so much more important things to do? 
The answer to that question is yes, I should be worried about it, because I enjoy playing video games, they are part of my identity, and they allow me to be centered. Sometimes you have to be selfish and make time for yourself. That sounds like something Sigmund Freud would say, right before snorting a huge line of cocaine.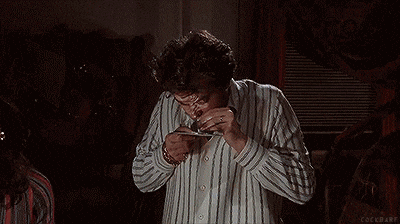 In all seriousness though, you can be a gamer that doesn't play games. Being a fan or a follower of gaming makes you a gamer in my eyes. For those months where I wasn't playing any games, I still considered myself a gamer and even if I don't play as much as I used to. In much of the same way, I consider myself an auto enthusiast, who drives a hum drum boring ass SUV, I still can appreciate a Ferrari or a Lamborghini when I see one.  
I've written in the past on how getting older and having more responsibilities has a tendency of stripping away the free time available for casual pursuits. Well friends, it only gets worse. If you're in school, classes will become more and more challenging and require more study. Buying a house? Well, houses will always need to be fixed and updated regardless of how new they are or in what condition they are in. Thinking about having kids or already have them? Well as kids get older they begin to have activities of their own, like swim classes, soccer practice, play dates, concerts, plays, and recitals. Lastly, you work hard and move up the corporate ladder getting paid a lot more, but then you find that you're working 80 hours a week and so stressed out from the amount of responsibility you, hardly have the energy to do anything. 
However, even with all of the above, you need to make time to do what makes you happy. I'm going to continue playing, reading, and writing about gaming even if it's just for minutes a night, because that is what gamers do and doing those things brings joy and balance in my life. I'm not going to let life get in the way of my favorite pastime. 
Maybe when the kids are in college I will have the opportunity to play more games. I reckon 13 years from now, which, in the grand scheme of things, is not that long off and just imagine how great the games will be by then. That's something to look forward to.